I apologise for the photos.
The conservatory is getting decorated so I can't take photos there, and the weather today was really overcast so the photos turned out really dark :(
So I had to take photos in my bedroom.
Now that my Art exams are over, my easel acts as a stand for all my Jlo and Jennifer Aniston posters.
Haha, I am not ashamed! I love them both.
Other news, I have 7 DAYS left at school. Then that's it!! I'm done!
I am so excited it's unreal. University here I come!.... well after exams etc.
I had my first exam yesterday (geography) and I have 6 more to go!
...oh, and welcome to my new followers :) thank you for following
WHAT I'M WEARING:
American Apparel
ASOS neckalce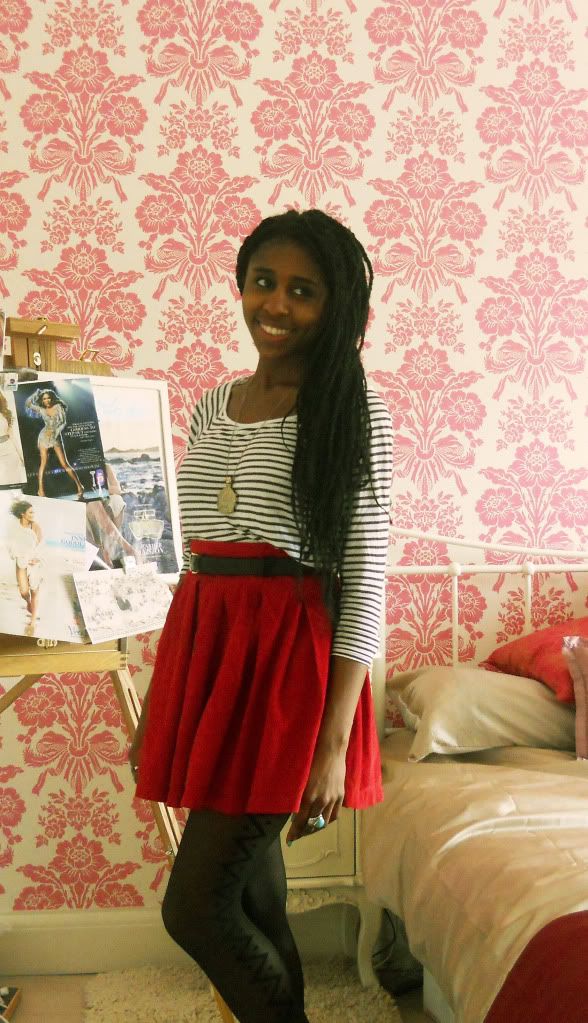 just excuse the casual posters of Jlo and 'Janiston' lurking in the background.
Okay, so I am in love with my American Apparel tights :)
Ring I bought from Tunisia
Here are some of my most recent buys :)
Republic Sheer Maxi skirt
-I've wanted one for ages!