I wore this to school on Friday, I have my first exam next week so I have been busy revising. Absolutely dreading it.
Wearing my new Topshop cape in this outfit post. It's definitely my new favourite item of clothing.
The photos I took didn't come out very well, this is the best out of a bad bunch :| My camera has not been behaving recently, I am not impressed.
Primark Colour Block skirt
Tesco Thigh High Socks and Brogues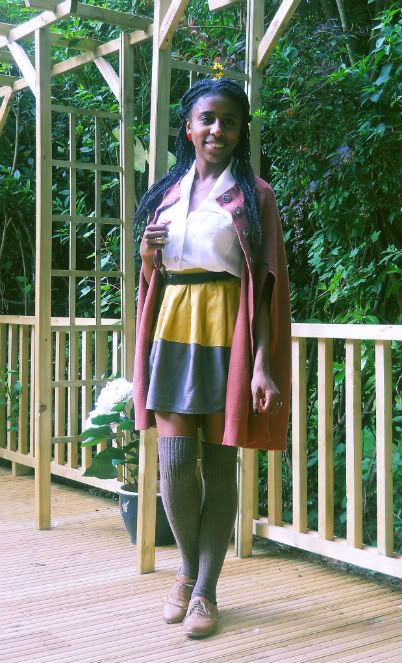 As much as I love this chanel nail polish, it chips SO easily :|
This is my new Topshop cape, bought it for £16 which I am quite happy with!