Exams are finally over, I am so happy. I've got my Prom in 6 days time, I have everything sorted; my dress, bags, shoes. Hopefully it'll look okay. I'll give you guys a sneak peak closer to the time :')
Then two days after Prom I go on holiday :D
This is what I wore for my final exam. I bought the skirt off Ebay and when it arrived it was SOOO long (longer than I expected) and being an incredibly impatient person instead of hemming it and taking it in. I simply cut it! So now it's fraying quite nicely haha.
I'll get around hemming it eventually.
Oh, and I also finished studding my shorts (I'll post later) and I started studding an old summer dress (
I'll post later)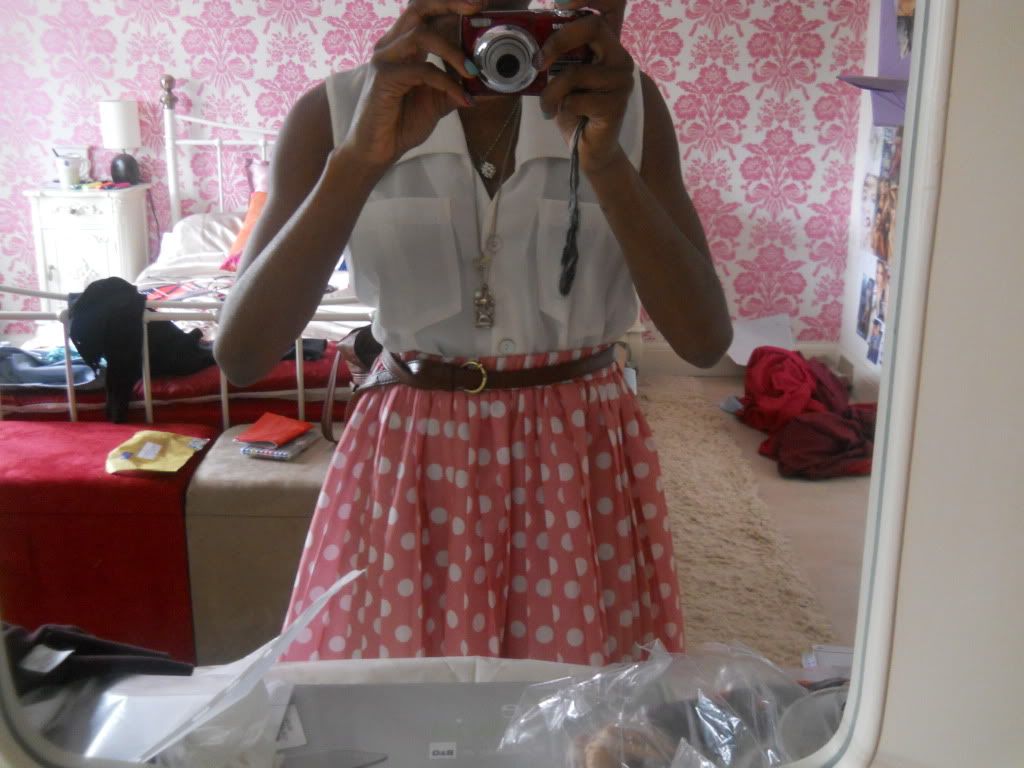 I have to apologise, my room is very messy!
bleurgh at my face in this photo :|
My nails this week:
Very bright and candy coloured!