So I'm back! I went to Geneva for my birthday, it was lovely there and the weather was so warm!
I'm 18 now !!!
For my birthday I got a Nikon D3100 camera and a graphics tablet :)
Now I have some really disappointing news, so I used my new camera to photograph todays outfit and after a couple of shots the screen on the camera said 'Error: Press shutter release button again' I did this but unfortunately the error message wouldn't go away and I couldn't take anymore photo. :(
But I've packaged it back up and we're going to send it back to Amazon and hopefully get a replacement... but if anyone knows I can fix this I'd be SO grateful!
UPDATE: A replacement got sent out and I received it today :) ahhhh, so happy!




But anyways, back onto the main post.
Here is my outfit featuring my new DIY collar tips.
I plan to make more of this, as this one was just a tester to see if I could actually do it! Thats why in the upclose photos they don't look too great!
Oh, and I bought the supplies off Ebay i think it all came to about £5 for everything I needed. And then i just borrowed my dads tools :p
Corduroy shorts from American Apparel
Brogues bought off Ebay
Scarf bought from MozzyPop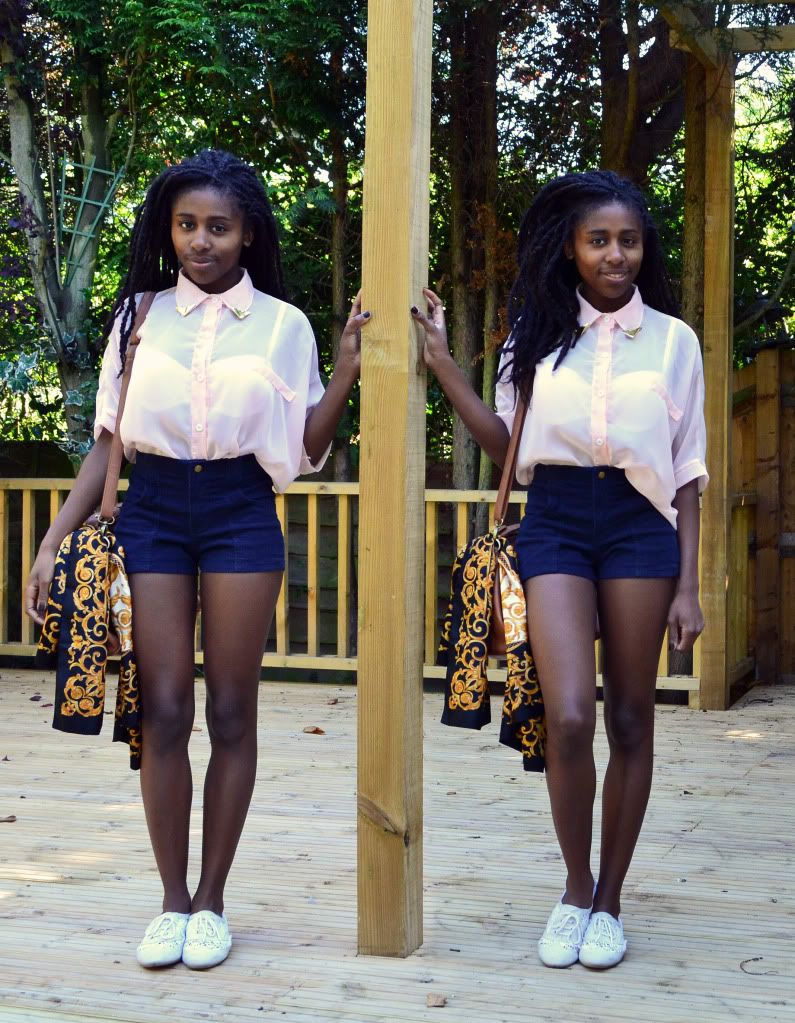 I've had my eye on buying some collar tips from ASOS for ages now. But when I saw honestlywtf.com's post showing a diy tutorial I just had to do it!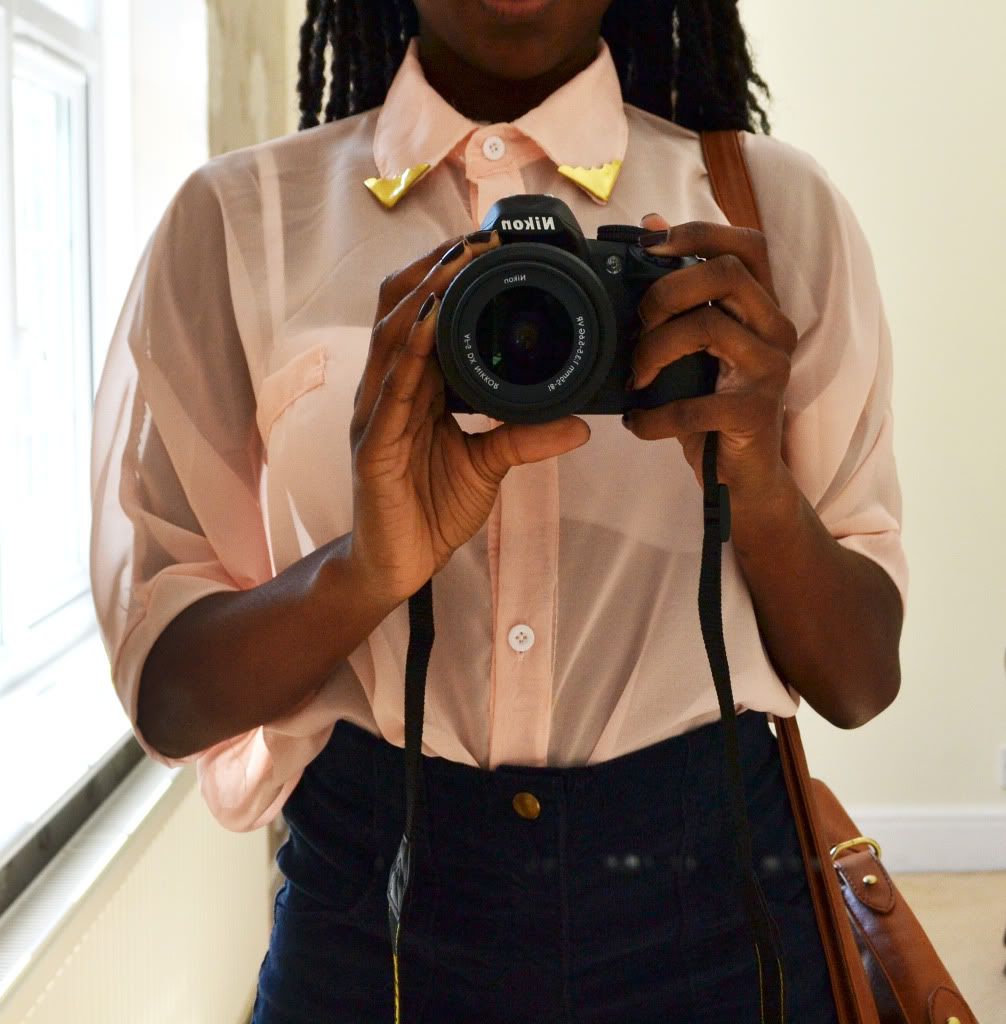 my new (broken) camera :(