Ha, I feel like such a twat. I got invited to the Motel Bloggers event on Thursday, but simply forgot to go :| so feel like a bit of an idiot haha! Oh well, maybe next time! I heard it was amazing!
Here I present to you my coat, I've finally started wearing my coat because its getting so bloody cold!
It's a tad on the bright side, but I don't really care; I'm in love!
And also, I must apologise for my room it's so ridiculously messy... ha!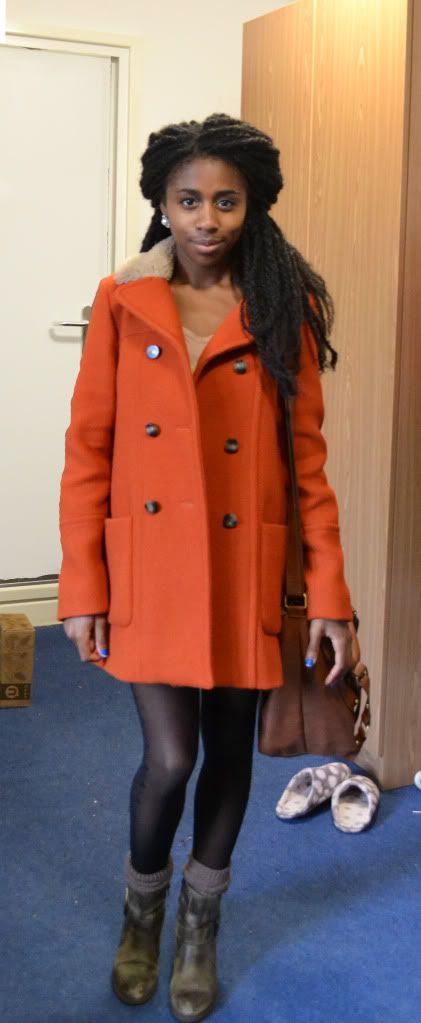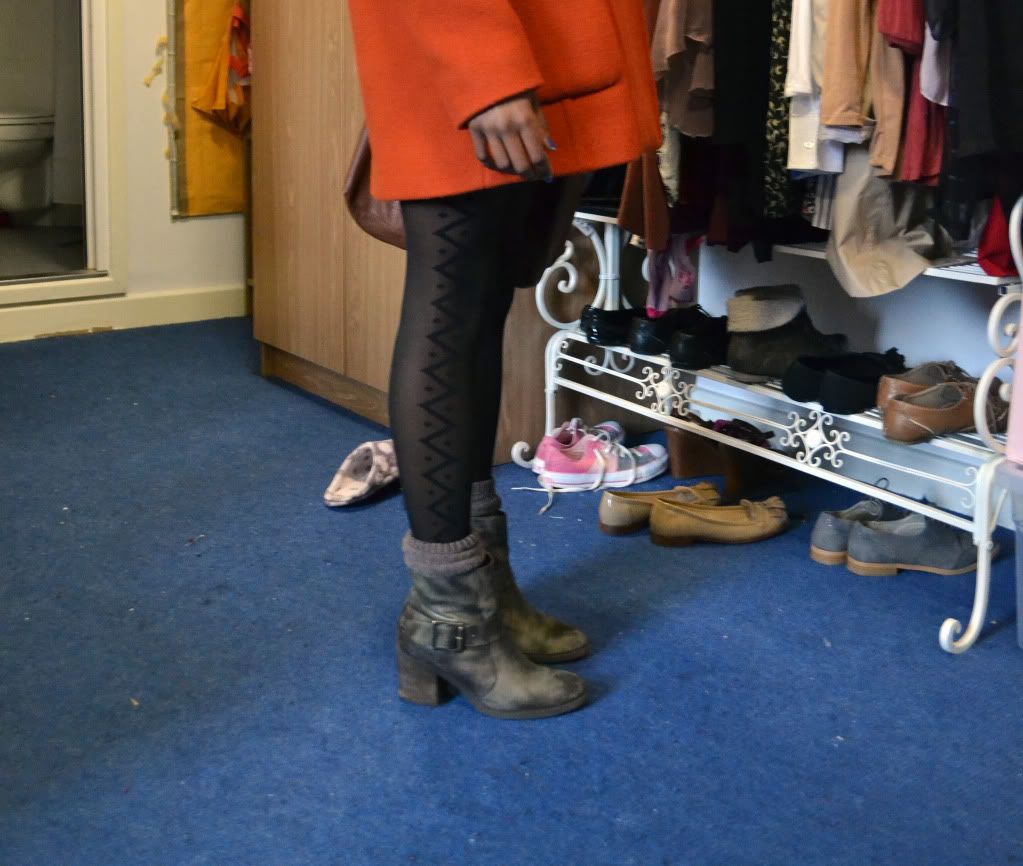 ♥ so much love for American Apparel tights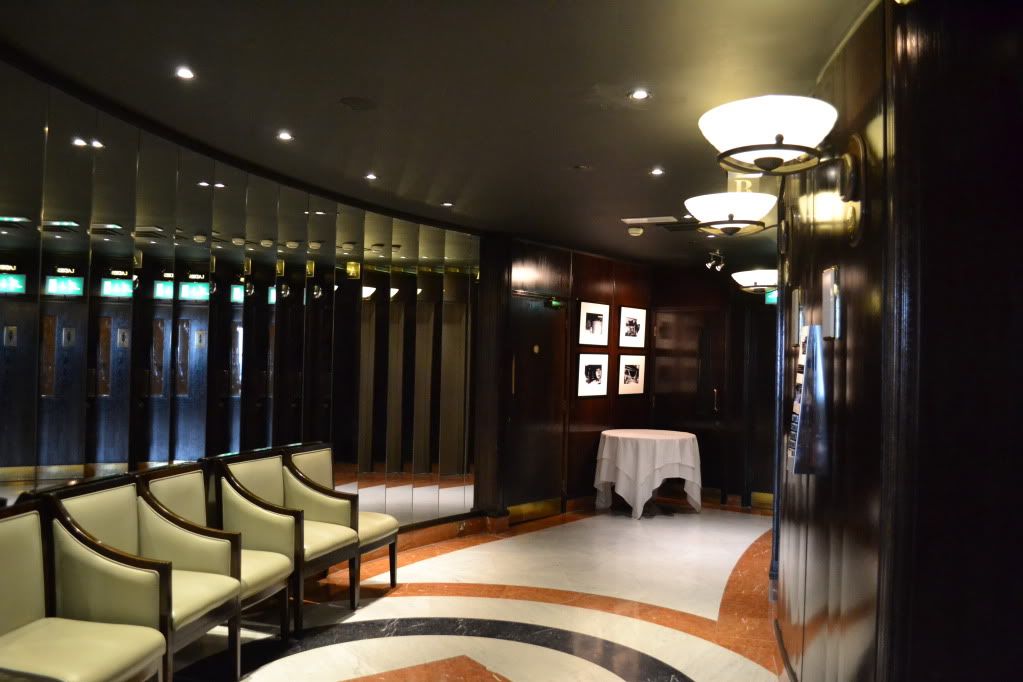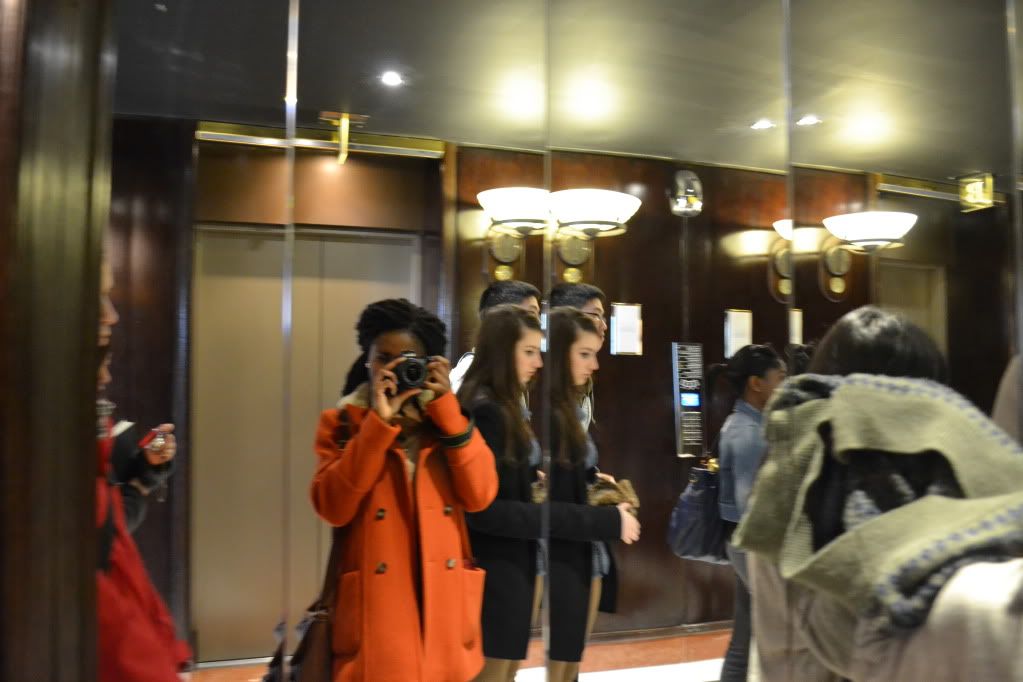 My slightly chipped nails :(